Join us for our

growth opportunities
Stay for our

welcoming culture
Positive change for Georgia —
and your
career
Our Purpose is to make a positive difference in every life we touch, including yours. It governs every aspect of the holistic care we deliver and every interaction with our Piedmont family. From extraordinary wellness programs to professional growth opportunities, it's the promise we keep every day — to our employees, volunteers, vendors, communities, and of course, our patients.
See All Open Positions
PIEDMONT VALUES & CORE BEHAVIORS
We are passionate
about our
values
Champion Patient-Centered Care

We consistently deliver the highest-quality, safest, patient-centered care and services to Georgians. We maintain top ethical standards and treat our patients, their families, and each other with compassion, courtesy, transparency, and respect.

Be An Owner

We demonstrate deep commitment to our patients and communities by being good stewards of Piedmont's resources and accepting personal accountability in all we do.

Embrace the Future

We welcome change, encourage innovation, and continually seek better ways to achieve our goals, strengthen patient care and services, and improve upon Piedmont's reputation.

Exemplify Teamwork & Connections

We embrace diverse ideas, perspectives, and skills to create a collaborative workplace where the best people want to work and succeed.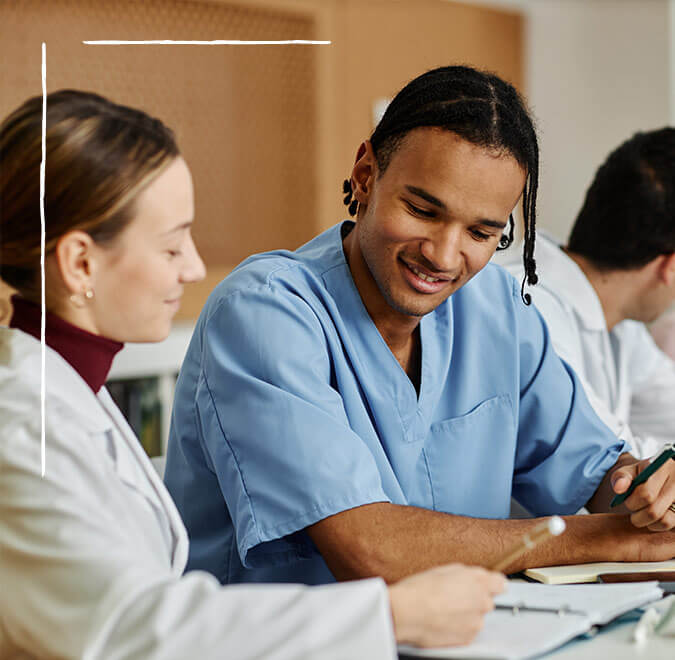 GROWTH & DEVELOPMENT PROGRAMS
We support your

success
When you join Piedmont, your manager will guide you along clearly-defined statewide career paths, helping you access the learning, growth, and development that best fit your goals. Piedmont leaders and mentors invest in your advancement, just as you invest in your patients and teams.
Education Assistance Program

Reimburses tuition for approved educational expenses up to $2,500 per year for full-time employees and $1,500 for part-time employees.

Quality Performance Improvement Program (QPI)

Equips you with professional and leadership competencies in Change Management and Negotiation, and to create sustainable process efficiencies through data analysis and problem-solving.

Continuing Medical Education Program (CME)

Provides access to multiple specialties and subspecialties.

Clinical Advancement Program (CAP)

Fosters RN leadership, teaching skills, and evidence-based practice.

Horizons Program

Allows nurses to stay in frontline practice, while pursuing and growing skills in another specialty.

Leadership Development Programs

Available for all areas — Emerging Leaders through Executive and Physician Leadership.

Nursing Residency Program

Available for Nursing New Grads.

Robust, continual Recognition and Service awards

Continuing Education (CE) Program courses through Piedmont University

Always Safe training

Skills Training Programs
DIVERSITY, EQUITY & INCLUSION
Over 44,000
unique, united

voices
We honor our over 44,000 team members by providing an intentionally diverse, inclusive, and vibrant workplace where meaningful bonds are forged and kept. We're committed to each individual feeling respected and valued. Together, we make great culture happen.
Diversity Councils
We honor our welcoming and inclusive culture through our 17 Local Diversity Councils. They're fully supported at every Piedmont hospital, along with our Physician Enterprise and System Office Council. In this proven model, rather than divide groups according to special interest or affinity, our diverse employees – at all levels – work together to achieve unity.
Diversity Councils make us stronger by educating, spearheading needed change, and ensuring inclusive policies, procedures, and practices. Participants develop leadership skills and build relationships. When beneficial, subcommittees are formed to focus on special interest issues and events.
---
Celebrating Inclusion
Piedmont was named an America's Greatest Workplace for Diversity 2023 by Newsweek and Plant-A Insights Group.

Inclusive Dress Code Policy — we reflect the diverse and contemporary nature of our workforce. Come as your authentic self!

Our Executive Director of Diversity, Equity and Inclusion focuses exclusively on fostering our corporate commitment to inclusion.

Calendar of Inclusion — we celebrate events including Festival of Lights, Gay Pride Month, Black History Month, and others.
$360 M

PROVIDED IN UNCOMPENSATED CARE AND COMMUNITY BENEFITS

345

COMMUNITY-INVOLVEMENT ACTIVITIES PERFORMED

100+

YEARS SERVING GEORGIA

110

HEALTH-EDUCATION AND AWARENESS ACTIVITIES PERFORMED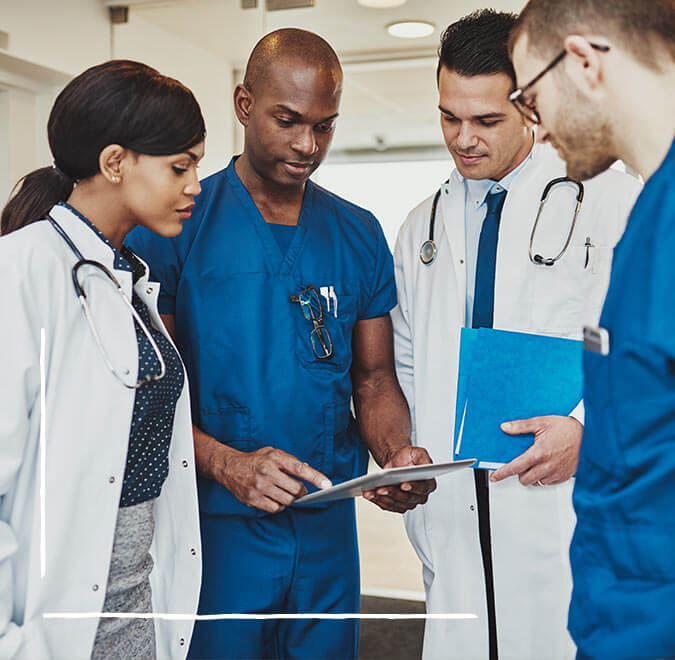 CARE FOR COMMUNITIES
Together, we make
Georgia
stronger
Our Georgia roots run deep — for over 100 years, we've been privileged to meet the healthcare needs in the communities where we live and work. Today, many of those we treat are second, third, and even fourth-generation patients. Families who have entrusted us with their care for decades consider us an extension of their family.
Effective, Compassionate Alliances
Because accessible, first-rate healthcare influences the vibrancy and well-being of our cities and towns, Piedmont continues to be here for Georgians. In 2022, we provided millions in uncompensated medical care, performed hundreds of community-involvement activities, and sponsored important local health-education.
We've created incredible partnerships with organizations, including the Good Samaritan Health Center, the Fayette C.A.R.E. Clinic, the Coweta Samaritan Clinic, and the Center for Black Women's Wellness, to address the unmet health needs of our uninsured and underinsured neighbors.
Community Health Needs Assessment
CHNA measures the relative health and well-being of specific communities, identifying and prioritizing health needs. By gathering and analyzing data, we're able to accurately weigh community and key stakeholder feedback to evaluate where we are and best plan for future opportunities.
Working at Piedmont, you'll feel proud to join in making a measurable difference in your Georgia community.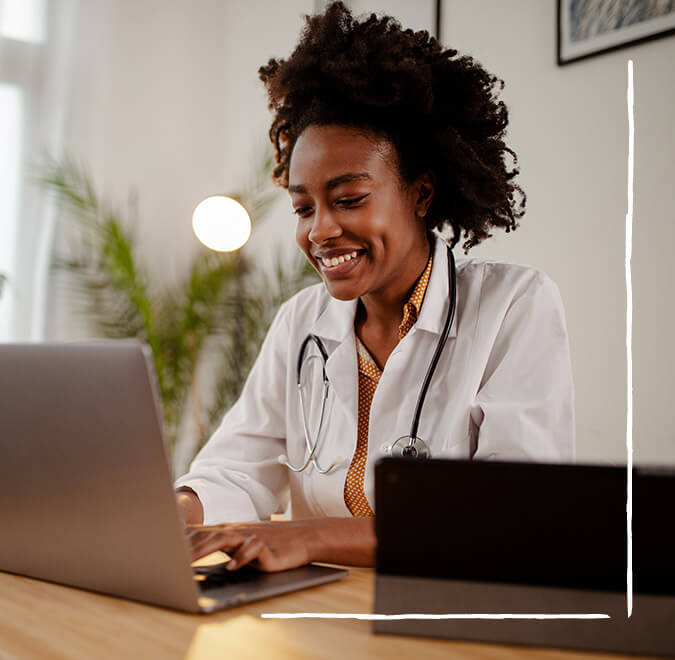 TECHNOLOGY & RESEARCH
Healing inspired by

innovation
We welcome change, encourage innovation, and seek better ways to achieve goals and strengthen patient care and services. With electronic medical records and enterprise-wide MDI (Medical Device Integration) systems, our caretakers provide seamless access to care and clinical integration for a hassle-free patient experience and easy team collaboration. Virtual physician visits for diagnosis and treatment of minor illnesses continue to strengthen access for patients and flexibility for Piedmont employees.
Hope Through Research
Our participation in clinical research opens doors to hope and provides patient access to medical advances long before they are widely available. Piedmont's multi-disciplinary, nationally-recognized research teams are at the forefront of medical research, pioneering innovative treatment approaches for a wide range of diseases. Our employees have multiple clinical trials underway at any given time, all with potential to change lives.
Everyone is

welcome
Why do Piedmont employees stay Piedmont employees? They join for growth opportunities, work/life balance, reputation, and compensation. They stay because Piedmont feels like family.
"Piedmont makes DEI part of our DNA by supporting diversity in leadership, facilitating community health initiatives, and increasing access to education and training."
"Honestly, I can say I am provided a forum to allow me, a black woman, to be seen, heard, and valued for who I am, versus what I am."
"Piedmont fosters a culture of caring, compassion, and understanding. As a member of the DEI Council, I am able to make a positive impact."
Real change lives here